A few days ago, 48,000 people on 10 campuses of the University of California went on strike. This is one of the largest strikes in the United States in recent years and the largest academic strike in the field of higher education in American history. The 48,000 employees include teaching assistants, researchers, postdoctoral scholars, tutors and graders, among others. They held up the "Unfire labor practice" sign, shouted neat slogans, and walked in line on the campus.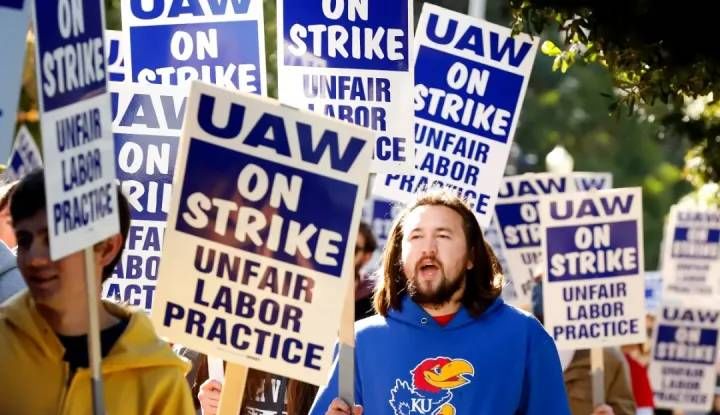 Why are there academic strikes?
The demands of the workers are simple, they want big pay rises and increased childcare subsidies to cover the daily costs of living in cities such as Los Angeles, San Diego, and Berkeley, where housing prices are soaring.
This request is not unreasonable. You know the teaching staff group is one of the biggest victims of inflation in the United States this year. Their wages have become appallingly low, and even the most basic living guarantees are difficult to meet. Let's talk about housing first. The rent of UCSB's postgraduate dormitory is 900 dollars per month, but the lottery is held every year. After the second year, the probability is very low. Buy University of California Santa Barbara Diploma. The rent in nearby towns is about 1200-1500 dollars per month. Besides eating, some students shared that due to inflation in the United States this year, the food expenditure was at least 20% more than last September, and a casual meal in the town cost 12-15 dollars, 600-700 dollars per month. Calculated in this way, even if we live a life of two points and one line every day, the monthly rent can barely cover food + housing, and there is nothing left for the rest. Not to mention how those who already have families will live. What's even more outrageous is that some time ago, the UC board of directors decided to raise the salaries of ten UC principals by 15-30%… It's no wonder that the faculty will go on strike!